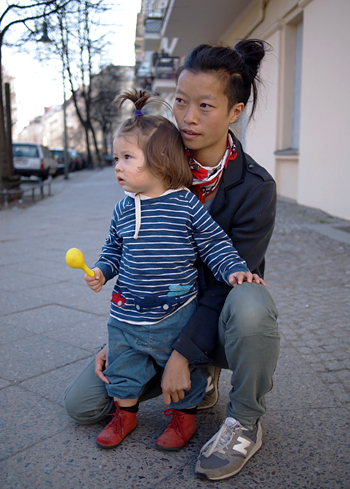 Laurie with her son  (1 1/2 years old), Berlin Prenzlauer Berg. She is a freelance dancer and choreograph and likes having a cappuccino at the Helmoltz-Spielplatz. Laurie comes from Canada and danced already for Sasha Waltz. We really like your haircut!
What are you thinking about the most right now? Finding the balance between friends and family and the sun (!).
Favorite spot with and without child? Outside.
How has beeing a mother changed your style? I became more lazy.
By the way … nice shoes and super jacket!
Photography, interview and text: Claudia Kahnt