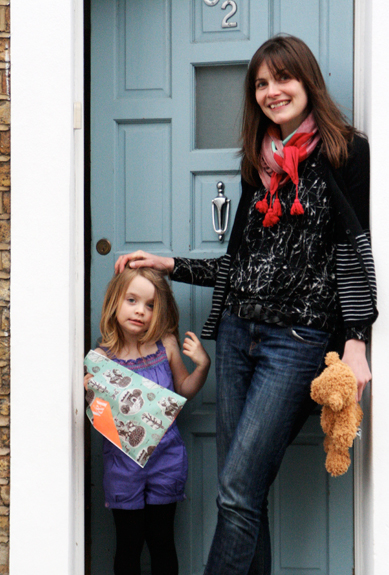 Sarah with her nearly four year old daughter in front of her house in Haringey London! Sarah is due to have a second little one in december and also succesfully managed to combine her work with her family in setting up Designers/Makers, a not for profit Agency for contemporary Design & Craft within the UK. Its in her genes it seems as her daughter also likes the feel of good products in her little V&A bag!
By the way very nice scarf and beautiful raw denim jeans.
Photography, interview and text: Stella Flatten.